JWRD

Computing
Why
Bitcoin is an evolutionary pressure disrupting socialism in all forms because it preserves property rights better than any other system in existence. Evolution is a slow and sloppy process. JWRD Computing works to save clients time in transitioning from the fast-food computing paradigm which metastasized from the late 20th, early 21st century socialism to the home-cooked computing paradigm in which the operator plays an integral role. In short, JWRD Computing exists by and for individuals and organizations commited to taking full control of their data and computing infrastructure.
Principals
Jacob Welsh, CTO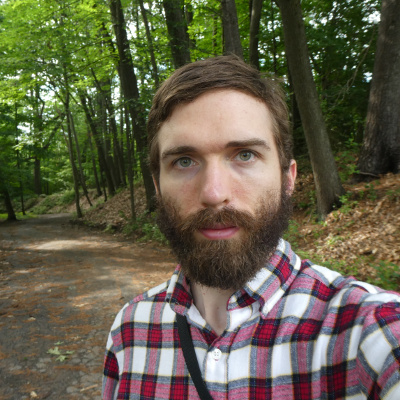 Jacob Welsh started beating computers into shape before he could legally drive (in fact, he bought his first car with his IT earnings). He earned a Bachelor of Science in Computer Science from the University of Virginia in 2012 and moved to Panama in December 2013 to diversify his operation from the crumbling USian empire. He attended a philosophy meetup Robinson hosted in January 2014 and the seeds of business were sown for what has grown into JWRD Computing.
Robinson Dorion, CEO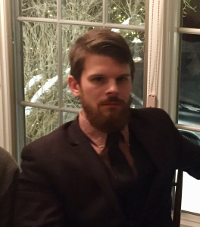 Robinson Dorion studied the Austrian School of Economics and went pro early by joining Peter Schiff's Euro Pacific Bank start up as a Private Banker and Investment Consultant in February 2012. Two years in the offshore world was enough to appreciate the spirit of legal asset protection instruments and also realize the false sense of security they can give their users due to the stranglehold central banks and their correspondents have on the fiat system. While Bitcoin is a grand experiment that could fail, it at least has a chance to win. (The central bank digital currency model currently employed throughout the world is also a experiment, with multiple proven failures at local scale.) Thus, in January 2014 he took a Business Development role with Coinapult, a Panama based Bitcoin broker, and has been focused on adapting himself to the capitalist order Bitcoin is imposing since.
Gales Linux
Gales Scheme
Gales Bitcoin Wallet
bitcoind
Keksum
yrc
MP-WP
JWRD Key Management Hardware Kit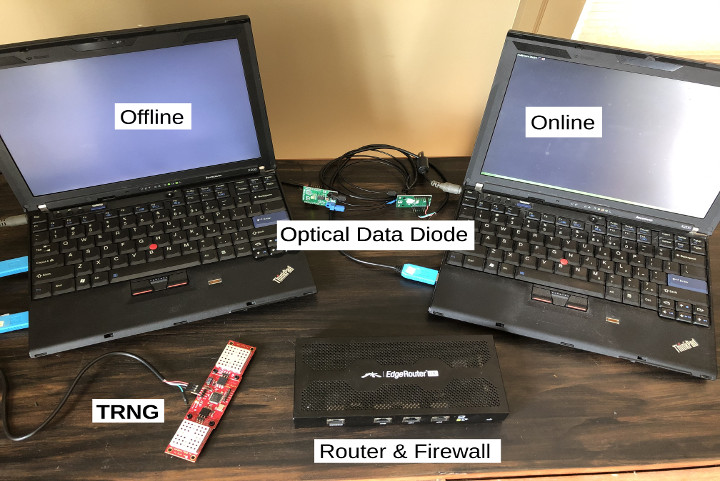 | Product/Service | Units | Unit Cost |
| --- | --- | --- |
| TRNG | 1 | 0.01333337 BTC |
| Laptop Labor | 2 | 0.01000000 BTC |
| Router Labor | 1 | 0.00150038 BTC |
| Thinkpad X200 w/ Coreboot | 2 | $500 |
| Edge Router Lite | 1 | $220 |
| Data Diode | 1 | $220 |
| USB-RJ45 Conversion Cable | 1 | $18 |
| USB-TTL Conversion Cable | 3 | $19 |
| Hardware Subtotal | | $1`515 |
| | | 0.03483375 BTC |
Note : the dollar amount is converted to BTC at the time of settlement.
Motto : The gun is only as useful as the man squeezing the trigger.
Format
1 90 minute session per week consisting of lecture and guided practice.
3-4 hours per week of assigned reading and practice exercises.
1 hour office hour session per week conducted over IRC.
Cost : 0.015 BTC per week per trainee, thus 0.255 BTC for 17 week program.
JWRD Intermediate Digital Security Training Curriculm
Basic Crypto Theory
Hardware TRNG config and usage.
GPG : Intro to Gnu Privacy Guard Operation (generate key, encrypt, decrypt, sign, verify).
WoT : Intro to Web of Trust theory and implementation.
V : Intro to `V' version control system. Allows author to manage investment of trust in code and its authors.
GBW-signer : Generate Bitcoin Keys and Addresses, Build a transaction from public data sources.
Airgap operation : Data diode usage.
Back ups : Strategies and Implementation.
Network Ownership & Administration.
bitcoind : V-press and compile.
bitcoind : Configuration and Operation.
bitcoind : Maintenance.
GBW-node : Operation.
Intermediate Shell : variables, meta-characters, wild cards, program vs processes, job control.
Time, File, Stream Management : Date and Time commands, Text Streams.
File System Utilities.
Users, System Logs, System Resource Management.